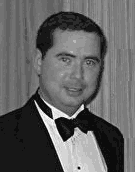 Company President Dan Goodwin has extensive experience designing and managing membership systems, direct marketing programs and caging & data entry operations. He has experience in virtually all aspects of fundraising and campaign management. This experience brings crucial knowledge of the intricacies of direct mail, telemarketing, political campaigning, grassroots lobbying, USPS regulations, IRS nonprofit & PAC regulations and federal & state campaign law.

Lead Developer of PDS: Membership, Dan Goodwin is also a speaker at national software developer conferences, mentors other programmers on a diverse range of software projects and has authored several popular developer productivity tools.

Dan has combined his knowledge of fundraising and marketing with his skills as a developer to create systems engineered from the ground up to meet the needs of professional marketers and fundraisers.